Mahr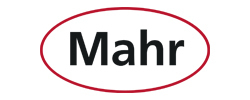 Known for its high-quality measuring instruments, Mahr Gmbh is a more than 160-year-old German company whose quality is trusted by many companies around the world. Throughout its history, Mahr has evolved from a visionary to a global player. International patents for innovative inventions in measurement are a testament to the ingenuity and creativity of Mahr's engineers. Several technical milestones are a sign that Mahr is also ready for the new technologies of the future.
Mahr's products help customers worldwide ensure the quality of their products. This is a big task and it also involves a lot of responsibility from the instrument manufacturer. Mahr products and processes are constantly and consistently in line with the highest quality goals.
We are the official importer of Mahr.